Refer to the exhibit.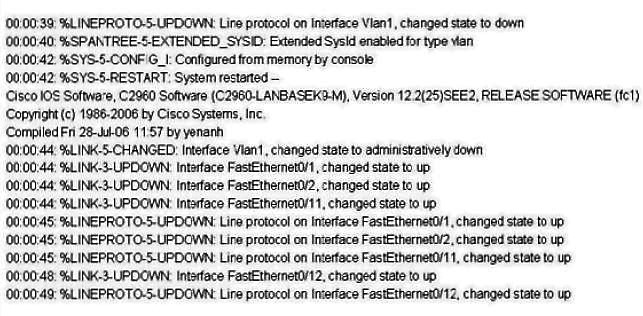 Which of these statements correctly describes the state of the switch once the boot process has been completed?
A. As FastEthernet0/12 will be the last to come up, it will be blocked by STP.
B. Remote access management of this switch will not be possible without configuration change.
C. More VLANs will need to be created for this switch.
D. The switch will need a different IOS code in order to support VLANs and STP.