You have three EIGRP routers that are connected as shown in the diagram below.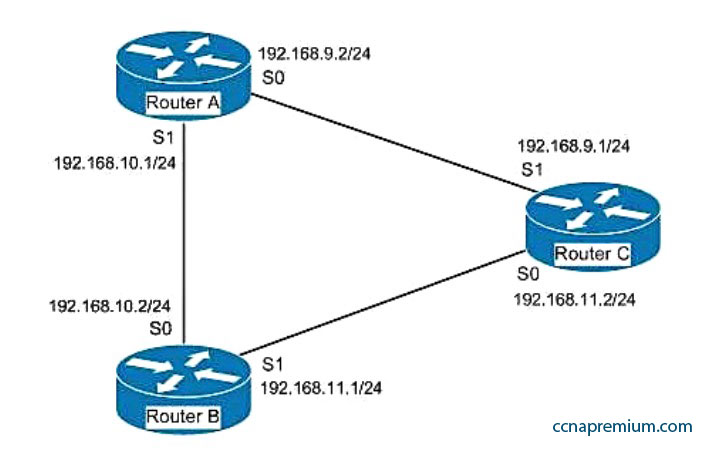 Router A and Router C do not seem to be exchanging information. You execute commands on all three routers, and receive as output the information shown below: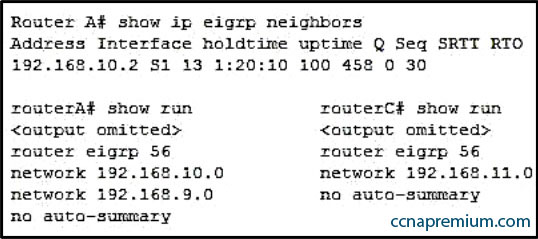 What needs to be done to make Routers A and C start exchanging information?
A. Execute the auto-summary command on Router A
B. Correct the IP address on the S1 interface of Router C
C. Recreate the EIGRP configuration on Router C as EIGRP 55
D. Execute the network 192.168.9.0 command under EIGRP 56 on Router C