Refer to the partial output of the show interfaces command: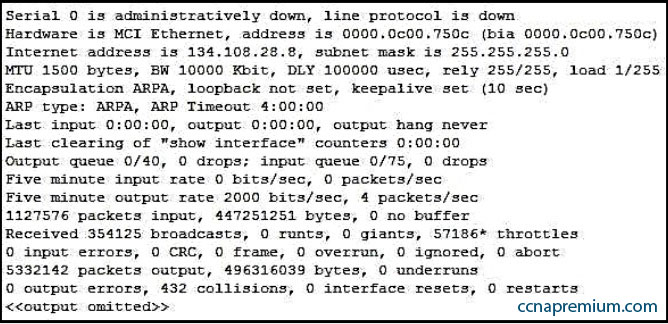 What does the Serial 0 is administratively down, line protocol is down line indicate with certainty?
A. There is no problem with the physical connectivity.
B. There is a configuration problem in the local or remote router.
C. There is a problem at the telephone company's end.
D. The shutdown interface command is present in the router configuration.