You are connecting a new computer to Switch55. The new computer should be placed in the Accounting VLAN. You execute the show vlan command and get the following output: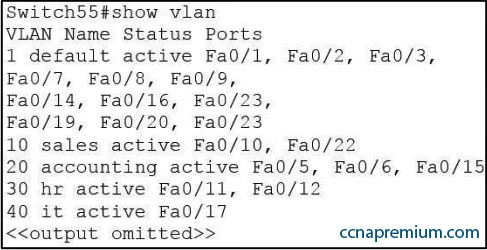 Examine the additional network diagram.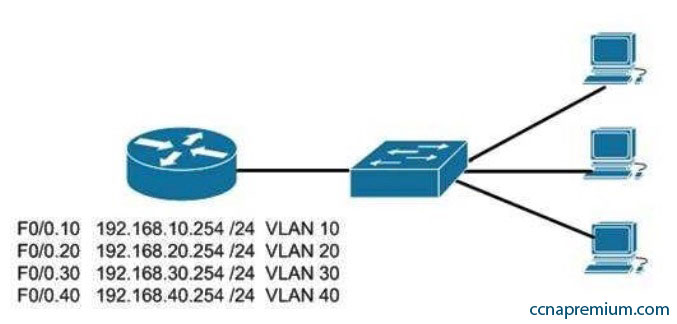 What action should you take to place the new computer in the Accounting VLAN and allow for inter-VLAN routing?
A. Connect the new computer to Fa0/1
B. Connect the new computer to Fa0/14
C. Connect the new computer to Fa0/5
D. Configure a dynamic routing protocol on the router interface